How new brands are using paper cup for ads | Best Examples
February 4, 2017
Best Marketing Strategies for IPL in Brand Association
April 5, 2017
This Holi, save Water!
The festival of colours, Holi is just round the corner. Holi is celebrated on the full moon day, in the month of Phalgun. The festivities bring with it, great excitement among the people, both young and old. From the delight of spraying colours on one and other with a pichkari to throwing water balloons on passers-by and the thrill of emptying a bucketful of water on a still-asleep neighbour, we all know that Holi is a festival of colours and water.
However, this year, the bucketful of water will come at an unparalleled cost. After two consecutive years of poor monsoon, India does not have that kind of water left. The water table is going down day by day, thus the need of the hour is to minimize or completely stop the wastage of water.

On Holi, we all use water without a thought. With World Water Day falling just nine days away from Holi, it is a good reminder to curb water wastage during the festival of colours.
Therefore, this Holi, add color not only to your celebration, but also to the world around by saving water.
Though people do pledge to save water, there are many others who end up wasting water.
In India, playing Holi is a common practice in offices, colleges, schools, cricket grounds, or just the unpretentious roadside.
Cool Idea to Save Water with GingerCup
The GingerCup team has come up with a cool idea to save water, this Holi.
We live in a modern era, where we are excessively using disposable paper cups. We find them everywhere. From an office pantry to a college canteen to a tea vendor stall, coffee shop or takeaway counter, they are literally everywhere.
To ensure you do not waste water unnecessarily, measure the quantity of water you want to use to play, in a paper cup (the ones available in your office). Stick to that limit, and resist the temptation of going overboard. Use just that much quantity of water, you stored to play with.
The smallest paper cup roughly holds 120ml of water. In contrast to using buckets of water, the paper cup offers a green and feasible alternative (since the paper cup is eco-friendly and sustainable too). However, every person must restrict themselves to just one paper cup of water, and not be too extravagant.
Without the ritual of splashing water about, the festival seems incomplete. Be a responsible citizen and just use a paper cup of water, this Holi.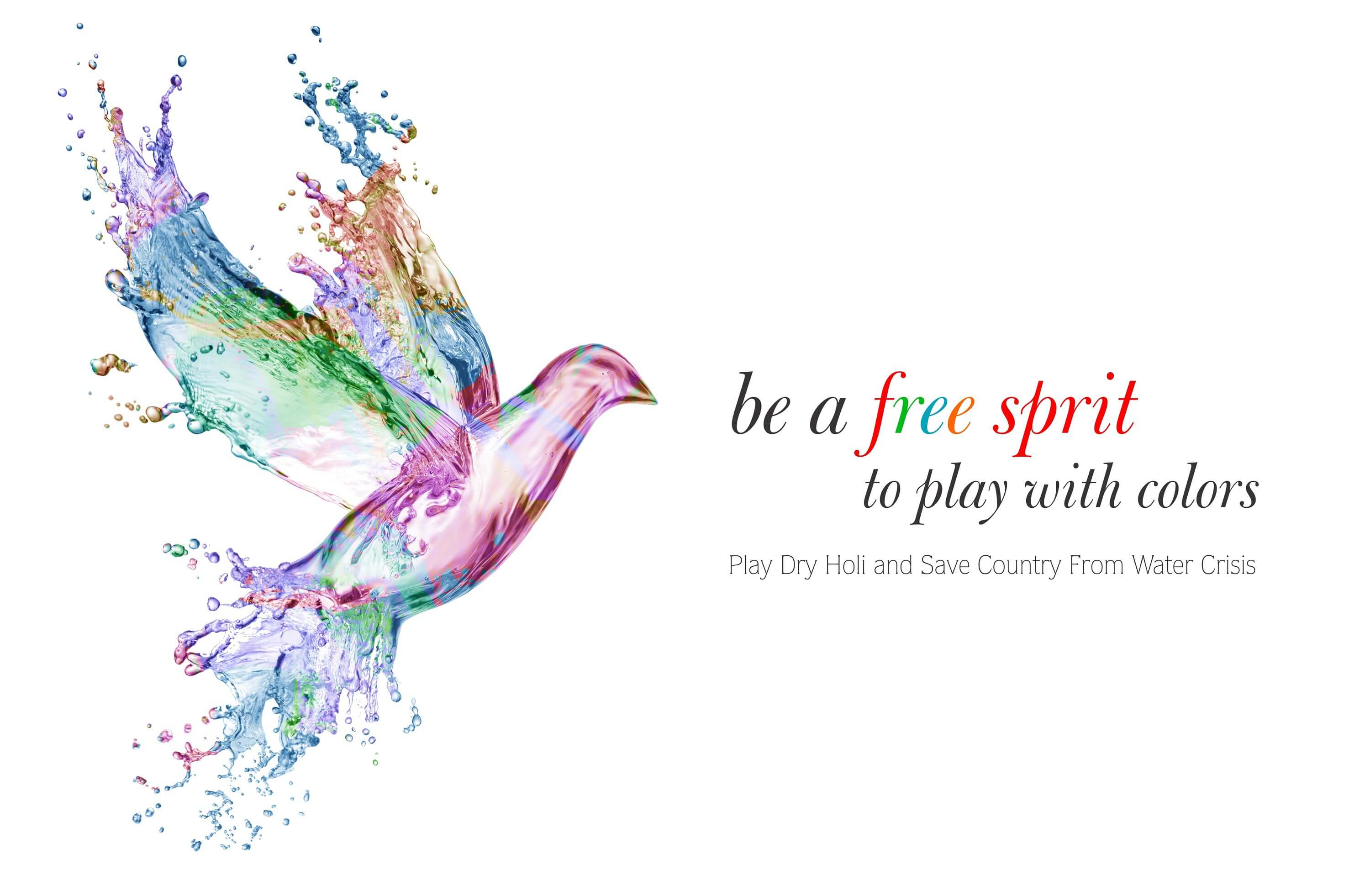 The best and easiest way to save water is by limiting or minimizing the use of it. The main idea is to 'let the colour flow, not the water'. Here's wishing you all a very Happy Holi – play it dry and use water sensibly.