Best 3 Amazing Advantages Explained Of DOOH Advertising
January 14, 2022
20 Latest Traditional Media Statistics for Brands in 2022
January 24, 2022
BTL's full form is Below the Line Marketing. BTL activities are defined as activities that target a specific group of customers only. It involves creating brand value by advertising through television, billboards, and social media.
For example, BTL activation includes direct mail campaigns, brand promotion activities, exhibitions, free sampling, telemarketing, and targeted search engine marketing as well.
Difference between BTL, ATL and TTL marketing?
BTL activities differ from ATL & TTL marketing activities in many different ways. While one type of marketing involves mass marketing, the other type of marketing is more of an integrated approach.
So, let's have a simple analysis of how BTL marketing is different from ATL or TTL marketing.
Above the Line (ATL)

Marketing
Above-the-line marketing involves mass marketing in which a large number of untargeted groups (communication is at a place where many people can access it) of people and also connected. This focused on building the brand alone. Without a doubt, ATL reaches a wider audience through televisions, magazines, radios, etc. In this marketing, a pool of customers is reached out, and not the potential group. Information is conveyed on a wide scale and to all the people.
Through the Line (TTL)

Marketing
TTL is basically an integrated approach in which both ATL and BTL marketing is used. This means that both 'potential customers and 'non-potential customers' are approached by using a 360degrees marketing approach. This helps in brand building and customer interaction also.
The major difference between BTL and ATL or TTL marketing?
BTL marketing is targeted towards a specific group of people or audience.
What does BTL marketing include?
Free sampling
Free sampling is an effective BTL activity as it provides direct product or service exposure. It allows the customer to experience the product and know the advantages. For example, we often see the distribution of a particular sauce, washing soaps at local grocery or retail stores. Many times, customers prefer to buy the product and become a regular consumers if they like the product.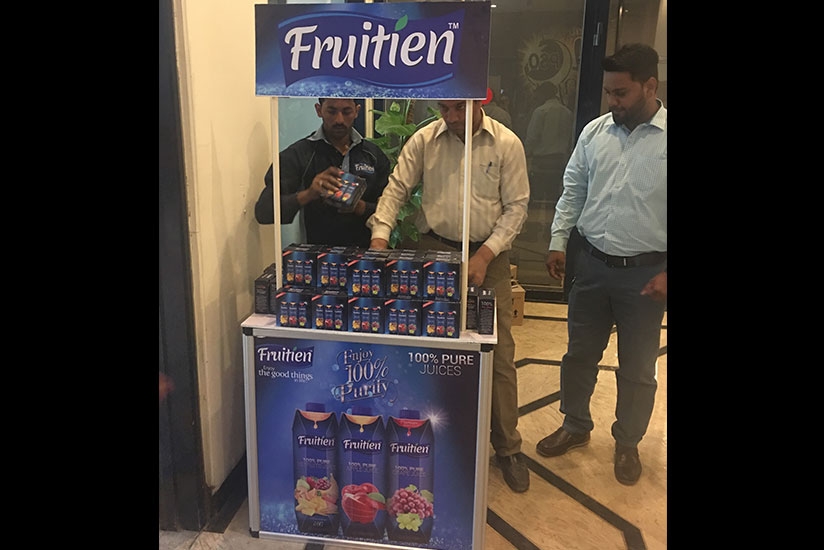 2. Door-to-Door Marketing
Door-to-door marketing had always been a common way to create a customer bond and emotional connection. This involves reaching out to your end customer directly and giving them an in-person, personal sales experience. For this, one needs a trained salesman who knows how to persuade consumers and speak to their needs.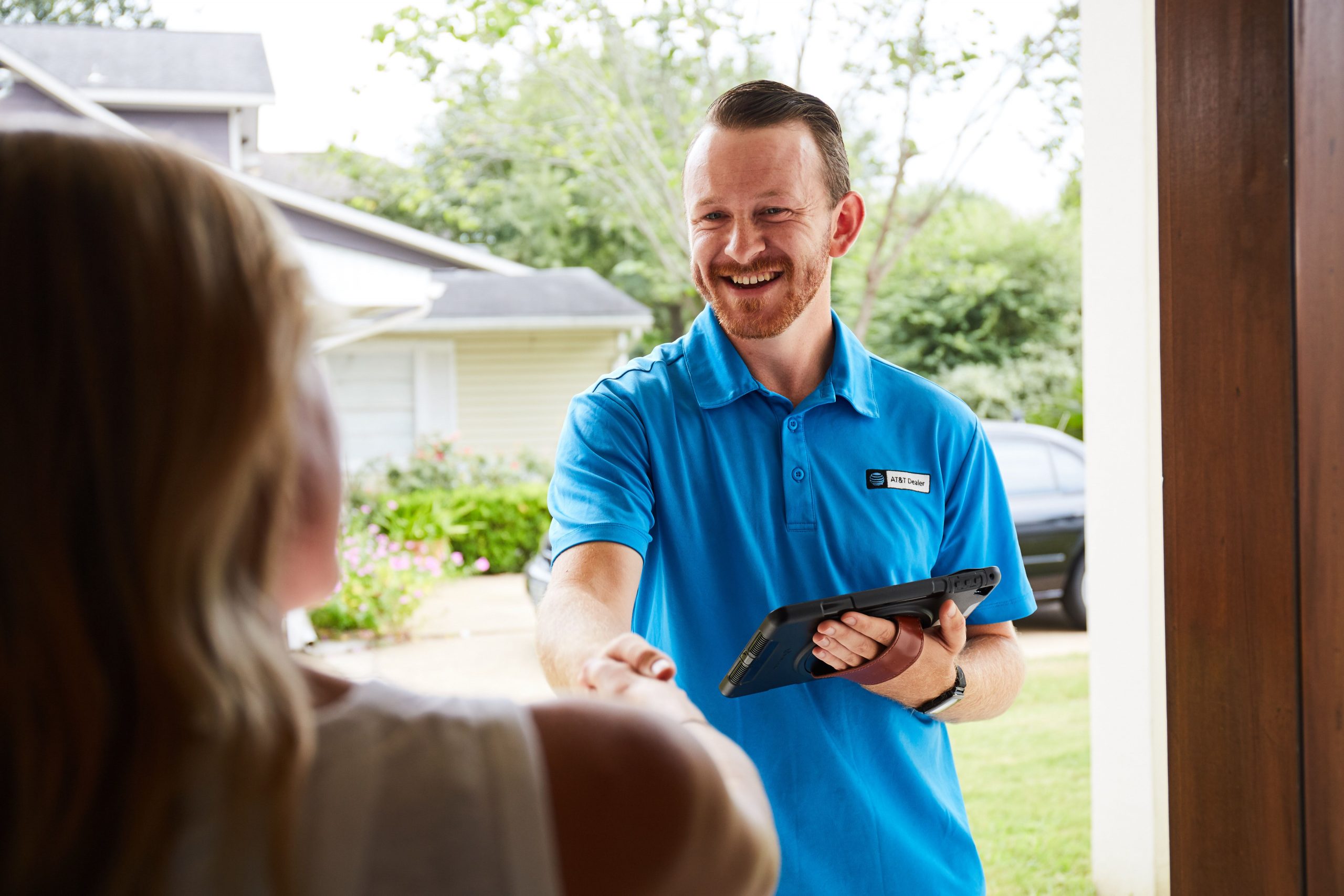 3. Gift offer
This is another way to take the product to the customer. You must have come across schemes like buying tea leaves of a particular brand and getting a particular biscuit or any other low-cost product free. This makes the customer happy and he/she may come to consider buying it the next time. This activity is performed when a brand adopts an up-selling or cross-selling promotion tactic.
4 Event sponsorship
Event sponsorship gives enough time and a chance to make your customers aware of your brand. Events are attended by a large number of people, and brands can build a good brand image in the minds of people. In this, an organization sponsors a particular event that is usually closely related to its industry. Good event sponsorship can not only yield you good business but also help re-affirm your current business relations.
5. Exhibitions
Exhibitions are the stalls a brand puts up at an event to promote its services or products locally. They act as a direct selling marketing medium to attract the target audience. One can make a room for numerous potential buyers through this platform. They are a great way to attract the target group of potential buyers for the brand.
How does BTL marketing work for brand promotion?
Various BTL activities like sales promotion, personal selling, branding, packaging. and merchandising, are a proven way to increase sales and promote your brand.
BTL marketing actively spread brand awareness by connecting people to the brand through these fun activities. It helps people to connect with the brand and understand the benefits of the brand and the products or services.
BTL activities enable brand activation as it allows the customer to use the product and provide feedback on the spot. This helps in improving the areas that require improvements.
Running BTL advertising offers a personal touch along with providing a better and wider reach to all the people. Brands like OYO, Hotstar, Uber have implemented BTL, ATL & TTL marketing and made their business grow.
Apart from these, here are some other BTL activation ideas that you can try.
Why do brands do BTL marketing?
BTL marketing activities help in reaching the target audience at first. At the same time, it is affordable as compared to other mediums. The most important element is the creation of an-'at the moment' brand image. For example, if a brand introduced a new dip and serves it in free sampling along with chips, this would engage the audience as they would experience a live demonstration of the product. This would help them experience the use of the product, which counts more than just looking at the product kept at the store. It helps in widening the customer base and increasing the customer-brand trust. Also, some promotional BTL activities like lucky draws or spin the wheel give a chance to children to get involved. There's a lot of room for creativity and innovation when it comes to BTL activities.
FAQ for BTL marketing activities
What is the meaning of BTL activities?
BTL activities are Below-the-Line activities which aim to target a specific target audience through direct media marketing such as direct mails, free sampling, targeted SEM (Search Engine Marketing), targeted social media marketing, cold calling, cold emailing, door-to-door sales, exhibition, event sponsorships.
What does BTL activities include?
BTL activities include direct media marketing such as direct mails, free sampling, targeted SEM (Search Engine Marketing), targeted social media marketing, cold calling, cold emailing, door-to-door sales, exhibition, event sponsorships, event sponsorships, targeted webinars.
What does ATL & BTL mean?
ATL is Above-the-Line marketing. It involves mainstream media communication and mass media communication. TTL on the other hand is Through-the-line marketing which is a combination of ATL marketing strategy & BTL marketing strategy.
Example of ATL marketing activities??
A T.V commercial advertisement, a hoarding, billboard advertisement, transit media advertising are all examples of ATL activities.
Example of BTL marketing activities?
BTL activities offer a more personal communication to your target audience. Example, a cold email that is specifically written to you, a paper cup branding campaign that specifically speaks to your needs, a facebook ad that is specifically targetig you are all examples of BTL activities.
Example of TTL marketing activities?
TTL (Through-the-Line) marketing activities are a combination of BTL & ATL. Example, email marketing. In email marketing, the communication is personalised like BTL but the reach and marketing benefits are that of ATL marketing.
Need help doing a BTL, ATL, or TTL activation for your brand on a PAN India level?
Contact Ginger Media Group at +91 990 247 8800