How to increase ecommerce conversions? 5 Simple tips for sales
February 28, 2022
How Healthcare Call Centers Help the Healthcare Function
March 4, 2022
Getting in on trends with digital marketing is not just doing a reel on a Marketing Trends song, or applying a common tactic like influencer marketing.
When a brand surpasses its marketing creativity, they create these tactics that they use to sell its product to the customer. Let us look at some brands who not only managed to surpass that creativity, but also turned their ideas into successful marketing campaigns, with superb imagination, and exact execution.
Here Are The 5 Examples Of Big Brands That Adopted New Marketing Trends
1. 5 Star and their Nothing Coins- Adopted New Marketing Trends
Envisioning a world, where you get awards for doing literally nothing, sounds unthinkable. Not any longer. With its all-new mission, Cadbury 5-star vows to give the clients exclusive rewards for sitting idle, or as they say, doing 'nothing'.
Cadbury has forever been enthusiastic about executing innovative marketing techniques. Be it 'Ramesh Suresh' advertisements or its last brand campaign, where they needed us to do nothing.
However, this "no nothing" campaign backfired a little, there was this one comment that said, "if you do nothing all day, how will you earn?"
And, 5 stars came up with "nothing coins"!
Nothing Coin is the Cadbury 5-star's digital money. Clients can mine Nothing Coins by basically enrolling on the official site (selective for cell phones). Register yourself by filling in the necessary details. Once effectively enrolled, tap on the Start button. You want to not do anything on your phone to acquire Nothing Coins. Assuming you begin using your telephone for surfing or checking out pictures from your gallery, the mining consequently stops.
Although not genuine money, Nothing coins can be exchanged at elite 5-star digital shopping centres or be traded for Jio-mart vouchers. Indeed, they didn't stop there. Cadbury ventured to such an extreme as to make their bank! Nothing Coin Bank sits directly before the SBI Headoffice, Nariman Point, Mumbai.
Without anyone else, the Nothing coin crusade appears to be encouraging. The tweets have begun coming in, and people are astonished by what Cadbury has sent off.
Notwithstanding encountering a reaction to its past 'Do Nothing' campaign, Cadbury's 5-star has chosen to stay with it. Indeed, this time giving something as a trade-off for 'doing nothing.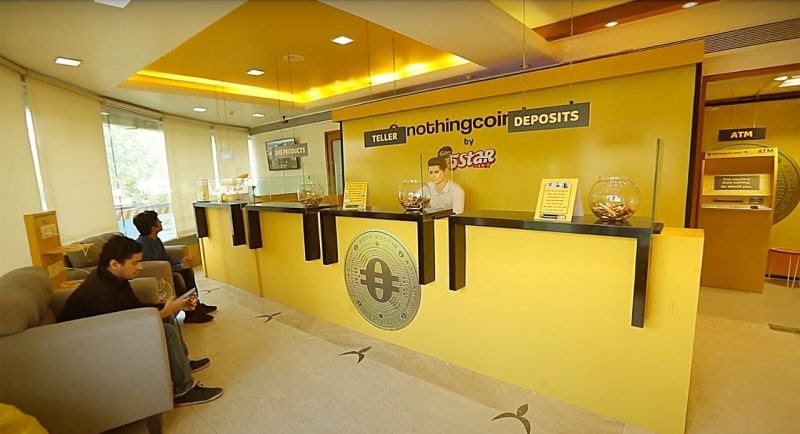 2. Flipkart and their Super Coins – Adopted New Marketing Trends
Flipkart Super Coins is what the e-commerce giant is calling, a "first of its kind rewards system as part of the Flipkart Plus program that can be used to redeem exciting rewards." Basically, Flipkart awards you points, which can be redeemed on your next order, against vouchers, discounts on third-party websites, and a lot more.
Flipkart Super Coins are also different from reward programs by other merchants in the sense that they are not restricted to purchases on Flipkart. Flipkart SuperCoins can also be used to purchase OTT subscriptions, get flight discounts, book hotels, and order food, among others.
3. – Adopted New Marketing Trends
Grofers, an online delivery service, launched a first-of-its-kind in the industry, a digital out-of-home, or DOOH advertising.
Beginning with CSI Mumbai Airport, the campaign effectively presented DOOH screens as another environment for digital display advertising. In addition to the airport, they initiated campaigns reporting the Grand Orange Bag Day sale across the Mumbai railway and metro screens to target suburban workers. The organization's data-driven way to deal with DOOH empowered online and offline behaviour experiences to be applied to the crowds that came to the Mumbai air terminal and across the city.
4. Shoppers Stop and their first VR dressing room
Each design addict's fantasy is to take a stab at as many articles without undressing and dressing again to wear them all: dresses, shoes, accessories… envision you can see them on you just picking the ones you like from an inventory.
the new venture by Shoppers Stop, a retail company that includes 74 stores in various urban cities all over the nation and highlights additionally a major online presence. It's most likely because of its adoration for the web and the virtual world, that the organization thought it was smart to make it easier for customers to pick items, giving them a shot virtually on account of augmented reality.
The framework is simple: you go into a changing area where there's an expanded reality mirror, called "Magic Mirror"; through the mirror you can pick among 1500 items sold by the organization and in a second you can see them directly on you. You can likewise blend and match the items, wearing more than one at a time.
5. M&S Clothes running an exchange program
Tapping on the trend of sustainability, M&S accepts that old garments ought to have a future: they ought to be assembled for a decent goal and not simply tossed out. It is consequently requesting that its clients get their preloved attire of any brand to stores across India. In return, the clients will get an M&S voucher worth Rs 600 for their commitment.
The Clothes Exchange is intended to diminish the huge number and huge loads of clothing sent by people in general to landfills all over the planet every year. All the garments contributed will be reused and reused and not a single item will go to a landfill.